Sweet potato pasta in a creamy sweet potato/cauliflower/cheddar sauce, topped with honey-glazed bacon, feta cheese & spring onion. Served with dry mead Jere.
Everyone loves baked sweet potatoes: but did you know that you can enjoy sweet potato pasta as well? Batasta is gluten free, vegan and made of sustainably-grown potatoes. Are you ready to forget about red/green pesto for a day and try pasta a little differently?
Ingredients for 2 portions:
1 (250g) package of Batasta; sweet potato pasta
Creamy sweet potato sauce:
1 medium-sized sweet potato
200g of purple/white cauliflower
1 garlic clove
40g of cheddar
1dl of cooking cream
salt, pepper, smoked paprika, (chili, lemon)
Toppings
4 slices of bacon
one spoon of flower honey
20g of feta cheese
1 spring onion
Mead Pairing: Dry Mead Jere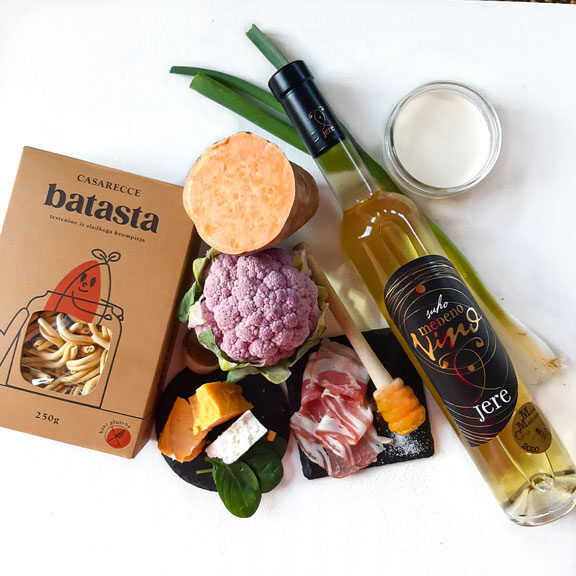 The 3 step process:
Peel and chop the sweet potato and cauliflower. Place the cubes into a pot, add water so that is just barely covers the veggies. This way, you will get a tasteful potato broth Cook the cubes together with garlic until soft. When cooked, puree it together with its tasty broth until smooth. Add cooking cream, cheddar, a generous amount of salt (otherwise the sauce will be too sweet), pepper, sweet paprika and chili. Cook on low temp. to thicken for about 10 min.
In the meantime, fry the bacon slices. Set aside and use a cooking brush to cover the crispy slices with honey. Cook Batasta in salted water for 2-3min.
Pour the creamy sauce over the potato pasta and stir gently. Plate the pasta and decorate with pieces of honey glazed bacon, feta cheese, some spring onion and a few drops of lemon.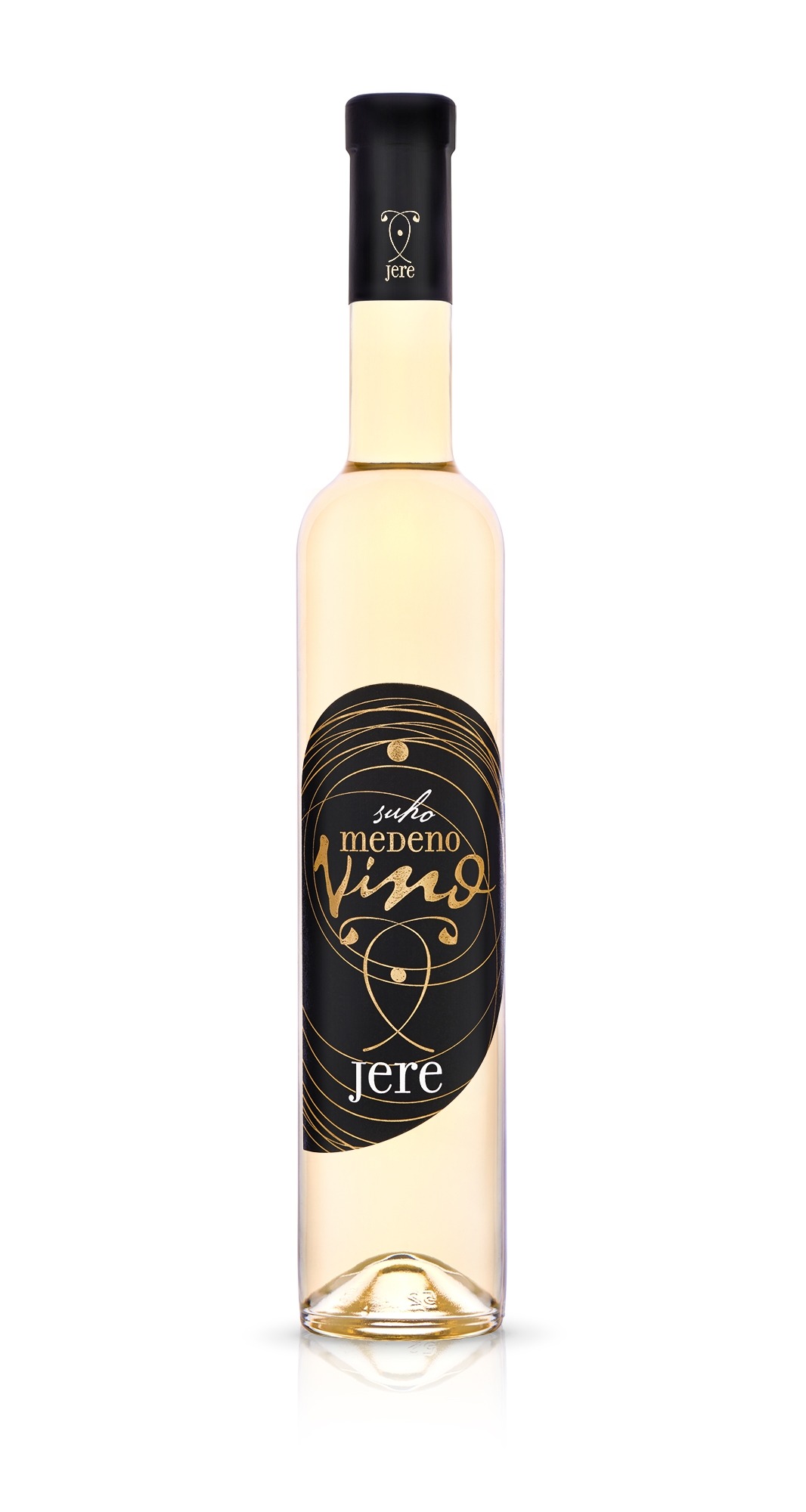 Serve with a glass of chilled dry honey wine. This bright, crisp, and fruit-forward mead is the perfect accompaniment to the creamy , sweet and slightly spicy sweet potato pasta that we just made. Enjoy!