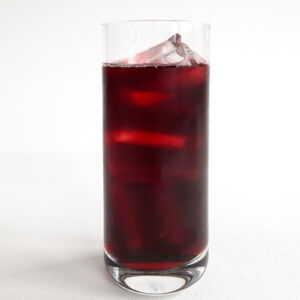 Here is a Valentine's day cocktail made with 3 ingredients: Mead, cherry juice, and hazelnut nougat snaps. The bold red color is perfect for all romantic occasions. Here is what you need:
Ingredients for the "Cherry gone wild":
10 cl of sweet cherry juice
8 cl of semi-sweet floral mead. We used the one from Honigweine Jere
2 cl of 30% vol. hazelnut nougat schnapps
Ice cubes
Shake it shake it!
Pour the cherry juice, mead, and schnapps into your Boston shaker. Add ice and shake for 10 seconds. Pour into a chilled long drink glass. Mixing cocktails yourself has never been that easy!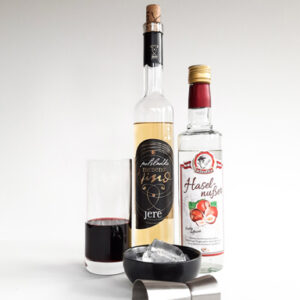 It´s all about the gesture … and the taste!
It is said that the term honeymoon comes from the time where newly wedded couples took mead to their wedding trip. Well, you don't need to be on a honeymoon to give this cocktail a try, but it is an easy way to impress someone with your mixology skills. The cherries keep the cocktail refreshing and the nougat aroma from the hazelnut spirit gives it a royal final touch.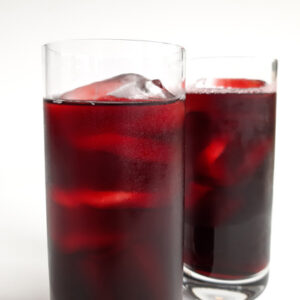 More winter cocktails?
For a fruity cocktails that can serve a group of people, try this summer batch cocktail with sparkling mead!
We are very passionate about mead cocktails. You too? Then subscribe to our newsletter and share this recipe with your friends! Thank you for your support.